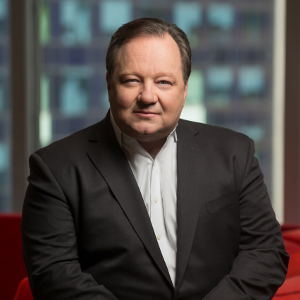 Bob Bakish
'85 BUS'89; PRESIDENT AND CEO, VIACOM INC.
Bob Bakish is President and Chief Executive Officer of Viacom Inc. and is responsible for growing Viacom's industry-leading brands, including Comedy Central, MTV, Nickelodeon and BET, and the world-renowned Paramount Pictures film and TV studio. Bob is focused on investing in and developing new content, expanding distribution and pursuing strategic growth opportunities in Viacom's core businesses.
Before joining Viacom Inc. in 1997, Bakish was a partner with Booz Allen & Hamilton in its Media and Entertainment practice. He worked with clients in the TV, motion picture, book publishing and new media industries in the U.S., Europe, Latin America and Asia. Previously, he worked at AT&T in network systems.
Bob Bakish has an M.B.A. from Columbia Business School and a B.S. in Operations Research from Columbia's School of Engineering and Applied Science. Mr. Bakish has served on the boards of both schools and is also a Director on the Board of AVID Technologies, a NASDAQ-listed company.