Involvement in Biomedical Engineering-related oganizations is an important step in turning your curriculum into a career. The undergraduate and gradute students of the Department of Biomedical Engineering participate in several organizations, each of which offer a different set of opportunities. Short descriptions of the four groups supported by the Department are included below. Please see the web pages of the home societies for more information on the scope of each group. In addition, please contact the contacts listed below or Professor Lance Kam (lk2141@columbia.edu) for more information. Students may join multiple organizations, and are encouraged to participate in those which fit their interests and goals.
Biomedical Engineering Society (BMES; www.bmes.org)
http://orion.bme.columbia.edu/bmes
BMES is the premier, broad-ranging professional organization promoting both research and education in biomedical engineering and bioengineering. Our undergraduates organize an active local student chapter of the Biomedical Engineering Society, which hold several social- and career-oriented events throughout the year and participates with the faculty in curriculum development and improvement. The BMES chapter also interacts with the other local BMES chapters in the New York City area, such as the BMES chapter of the City College of New York's (CCNY) Department of Biomedical Engineering.
Contacts: BMES Chapter president - Christine Chen (cc3376@columbia.edu); Vice President of Professional Development - Ritish Patnaik (rp2616@columbia.edu); Vice President of Student Life - Elizabeth Dente (eld2146@columbia.edu); Treasurer - Andrea Ortuno (aio2108@columbia.edu); Secretary - Kathleen Fann (kgf2112@columbia.edu); Faculty Adviser - Clark T. Hung (cth6@columbia.edu).

Graduate Biomedical Engineering (GraBME; www.bme.columbia.edu/grabme)
GraBME is an organization of graduate students in the Biomedical Engineering Department. Its goals are to enhance the social and academic lives of students and to serve as advocates for graduate student needs in the department. GraBME hosts a variety of social events throughout the year, including happy hours, barbeques, movie nights, holiday potlucks, and beach and ski trips. GraBME also organizes departmental teams for Columbia intramural athletics, including the fall 2007 co-ed football champions! The organization also serves as a link between graduate students and the faculty, communicating student concerns and ideas. GraBME welcomes all BME graduate students and welcomes any programming suggestions!
Contacts: Eddie Vogel (ewv2104@columbia.edu), President; Elizabeth Olson (eao2004@columbia.edu), Faculty Advisor; Brendan Roach (blr2138@columbia.edu), Student Treasure.

IEEE Engineering in Medicine and Biology Society (IEEE-EMBS; http://www.embs.org/)
http://www.bme.columbia.edu/embs/
IEEE-EMBS is the world's largest international society of Biomedical Engineers. Founded under IEEE, EMBS has in recent years expanded into an organization of researchers from bioinformatics, biotechnology, clinical engineering, information technology, instrumentation and measurement, micro and nanotechnology, radiology, and robotics. The student chapter of EMBS at Columbia promotes career education and alumni networking, an a entrepreneurship and business plan competition, and field trips to industry and research centers. We welcome both graduate and undergraduate students.
Contact: Srinivas Chivukula (sc2692@columbia.edu), Student Representative; Andrew F. Laine (al418@columbia.edu), Faculty Adviser; Michael Khalil (mak2183@columbia.edu), Student Treasure.

Society for Biomaterials (SFB; www.biomaterials.org)
http://www.columbia.edu/cu/sfb
The Society For Biomaterials promotes all phases of materials research and development by encouragement of cooperative educational programs, clinical applications, and professional standards in the biomaterials field. The purpose of the National Student Section of the SFB is to encourage the development, dissemination, integration, and utilization of knowledge in biomaterials among students, and encourage multi-disciplinary interactions among all SFB members. Open to graduate students, the student chapter of the Society for Biomaterials (SFB-CU) aims to promote interests in biomaterial research and education, while also highlighting the activities of an increasing number of biomaterials-related researchers on the Columbia University campus. Activities include biomaterials-related seminars with both research and career interest, professional networking, and community outreach activities.
Contact: Kristen Moffat (klm2108@columbia.edu), Student Representative; Helen H. Lu (hl2052@columbia.edu), Faculty Adviser; Brendan Roach (blr2138@columbia.edu), Student Treasure.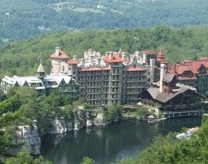 Annual departmental social events include:

Semester barbeques: Undergraduate and graduate socials.
Graduate and faculty picnic: At Mohonk Mountain House
Holiday party: Because it's the holidays!
Senior dinner: Celebrating our graduating class
Awards
The Department of Biomedical Engineering offers the Richard Skalak Award in Biomedical Engineering and the Robert E. and Claire S. Reiss Graduate Prize in Biomedical Engineering to graduating seniors each year. It also offers the
Yuen-huo Hung & Chao-chin Huang Award in Biomedical Engineering to a graduating doctoral student in the Department of Biomedical Engineering.
The Richard Skalak Award in Biomedical Engineering was founded in recognition of the pioneering contributions of late Professor Richard Skalak to the development of the Biomedical Engineering program at Columbia University. Dr. Skalak was an inspirational teacher and scholar who taught students and colleagues to appreciate the value of broad interactions between engineering and medicine, particularly in the fields of cardiovascular mechanics, tissue engineering, and orthopedics.
The Richard Skalak Prize is awarded annually to a senior Biomedical Engineering student who exemplifies the qualities of outstanding engineering scholarship and breadth of scientific curiosity, which form the basis for life-long learning and discovery.
Recipients of the Richard Skalak Award:
2016 Anthony Yang & Vivan Zhang
2015 Shawn Thomas
2014 Annabelle Anandappa
2013 Claire Duvallet
2012 Dmitriy Timerman
2011 Laura Leigh Wertz
2010 Matthew Lee Zuo
2009 Shun Yu
2008 Qian Wei
2007 Erin George
2006 Richard Shin
2005 Christina Hei Mun Fan
2004 Jeremy Lewi
2003 Nitin Ohri
2002 Chun Fai Ng
2001 Ahmad Reza Sedaghat
2000 Mitchel Seruya
1999 Peter Kung
1999 David Lee
The Robert E. and Claire S. Reiss Prize in Biomedical Engineering is given to the graduating seniors in Biomedical Engineering judged by the faculty of the program most likely to contribute substantially to the field. Dr. Reiss received his Ph.D. from the Engineering School of Columbia University, and was the founder of InterVentional Technologies Inc.
Recipients of the Robert E. and Claire S. Reiss Prize:
Ritish Patnaik & Jason Kang
2015 Tolu Akinade
2014 Nicole Moskowitz
2013 Kevin Ma
2012 Alba Luengo
2011 Mohammed Altaf Shaik
2010 Benjamin Wing Tak Lee
2009 Amandine Godier
2008 Evan Kao
2007 Natalie Leong
2007 Jing Meghan Shan
2007 Daniel Okin (Chemical Engineering)
2006 Barry Wohl
2006 Meghan Elizabeth Jewitt
2006 Zopf Christoper (Chemical Engineering)
2005 Lawrence David
2004 Cheng Qi Qi
2003 Rachel Gail Handwerger
2003 Kathie Lynn Dionisio
2002 Louis Young Lee
2001 Kenneth Wayman Ng
2001 Bryte Jason Moa-Anderson
2000 Erica Takai
2000 Ravi Shankar
1999 Silvia Marinache
1998 Robert Leon Mauck
The Yuen-huo Hung & Chao-chin Huang Award in Biomedical Engineering has been endowed to honor the grandfathers of Professor Clark T. Hung in the Department of Biomedical Engineering. His paternal grandfather Yuen-huo Hung was a surgeon in Taipei who was renowned for his practice of medicine and for his compassion toward patients. Professor Hung's maternal grandfather Chao-chin Huang was a famous politician in Taiwan who dedicated his life to the citizens of his country, serving as mayor of Taipei, Speaker of the Taiwan Provincial Assembly and Consul General to the United States.
This award is given to a graduating doctoral student in the Department of Biomedical Engineering who embodies the collective attributes of these distinguished individuals. This student will have demonstrated great potential for making significant contributions to the fields of biomedical engineering and public health, and for serving as an ambassador of biomedical engineering.
Recipients of the Yuen-huo Hung & Chao-chin Huang Award:
2016 Amy Lam
2015 Amandine Godier-Furnemont
2014 Andrea R. Tan
2013 Jean Provost
2012 Yao-Sheng Tung and Molly Lara Flexman
2011 Yuk Kee Cheung
2010 Kristen Moffat
2009 Evren Azeloglu
2008 Kenneth Wayman Ng
See also Campus Life at http://www.engineering.columbia.edu/bulletin/campus/