Current Trainees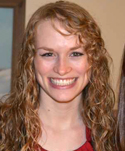 Margaret K. Boushell
Advisor: Prof. Helen Lu

Research description: My research is centered on scaffold design and optimization for integrative calcified cartilage tissue engineering. Our working hypothesis is based on the idea that regeneration of a stable osteochondral interface between the bone and cartilage regions will improve long-term cartilage healing and maximize graft integration. Toward this goal, my research explores cell-scaffold interactions, focusing on polymer-ceramic composite scaffolds. It is expected that the strategy used for this scaffold design could be applied to engineering other soft-to-hard tissue interfaces.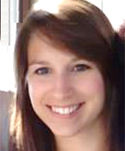 Emily Moore
Advisor: Prof. Christopher Jacobs

Research description: The primary cilium is a non-motile sensory organelle that extends from the cell surface and is believed to be involved in mechanosensing of several cell types. Our lab focuses on elucidating the sensory pathways of this mechanosensing, which is largely unknown. My research focuses on determining the roles of second messengers, specifically calcium and cyclic AMP, in osteocyte primary cilium mechanosensing. Additionally, I am working with mouse models to evaluate the impact of primary cilia removal on postnatal bone growth.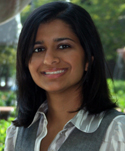 Sonal Sampat
Advisor: Prof. Clark Hung
Research description: The clinical potential of mesenchymal stem cells has motivated efforts toward their optimization for tissue engineering applications. Of these, synovium-derived stem cells (SDSCs) have the potential for differentiating down a chondrogenic lineage and are thought to aid in articular cartilage repair after damage in vivo. My research involves investigating various culture techniques, such as osmotic loading and cell priming, to optimize SDSCs for cartilage tissue engineering applications. In addition, I am working to elucidate the mechanisms potentially responsible for the results observed.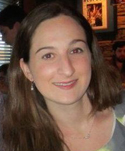 Amy Silverstein
Advisor: Prof. J Chloe Bulinski
Research description: Osteoarthritis (OA) is a debilitating disease characterized by joint pain, inflammation, and degeneration of articular cartilage. My research examines osteoarthritic chondrocytes for the study of OA and therapeutic applications. To do this, I am using tissue-engineering approaches, such as mechanical loading, cytokine insult, and growth factor priming. In addition, I am studying the role of cartilage wear particles in the onset of osteoarthritis.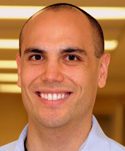 Christopher Fong
Advisor: Prof. Andreas Hielscher

Research description: My research is focused on the application of optical tomographic imaging (OTI) for detecting and characterizing inflammation in rheumatoid arthritis (RA). The OTI system I am utilizing uses near-infrared laser light to image finger joints, extracting properties such as optical absorption and scattering. Three-dimensional finite element models of finger joints can also be extracted when imaging with the OTI system, to which reconstruction algorithms can create mappings of the optical properties within the finger joint. Currently, I am working on a longitudinal clinical study to monitor the effectiveness of drug treatment to newly diagnosed RA patients.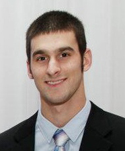 Alexander Cigan
Advisor: Prof. Gerard Ateshian
Research description: My research interests in the Musculoskeletal Biomechanics Laboratory include: tissue engineering of large cartilage constructs, finite element modeling of engineered cartilage biomechanics and nutrient transport, and optimizing placement of nutrient channels and culture media conditions to overcome transport limitations and promote tissue growth.
Past Trainees
Andrew Baik
Advisor: Prof. Ed Guo
Research description: My Ph.D. research was in the study of osteocyte single cell mechanics and mechanotransduction. I developed a fast 3D imaging technique to be able to measure the "mechano" (i.e. cytoskeletal and membrane mechanics) and "transduction" (i.e. biochemical signal activation) at a high spatiotemporal resolution. This technique was applied to image osteocytes under dynamic fluid shear flow. Ultimately, the coupling between cell deformation and downstream activation of signaling pathways was studied.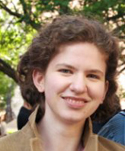 Nora Khanarian
Advisor: Prof. Helen Lu
Research description: My research involves scaffold design and optimization for osteochondral interface tissue engineering. The strategy for osteochondral interface formation focuses on the design and optimization of a biomimetic scaffold for stable calcified cartilage formation. My research collectively explores the cell-ceramic and cell-cell interactions present at the osteochondral interface, and their ramifications for calcified cartilage formation and maintenance. It is anticipated that the scaffold design strategy developed in this research can also be applied to the regeneration of other complex interfaces where there are transitions from soft-to-hard tissue.
Tatiana Kniazeva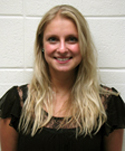 Advisor: Prof. Sam Sia
Research description: I worked on a project in collaboration with Dr. Angela Christiano's lab. The project aimed to create vascularized skin grafts utilizing dermal fibrobasts and dermal papillae in a collagen scaffold, with incorporated endothelial cells to provide vascularization. We worked to optimize the fabrication and vascularization of the grafts.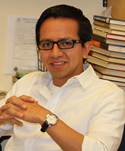 Ludguier Montejo
Advisor: Prof. Andreas Hielscher
Research description: My research revolves around the application of mathematical and computational techniques, two main areas within the field of Diffuse Optical Tomography (DOT), a novel form of medical imaging being developed for diagnostic and monitoring applications for human and small animals. The first area of research is in the development and implementation of numerical techniques for solving large-scale optimization problems in DOT to improve the accuracy of DOT imaging while decreasing the computational burden associated with generating the images. My second area of research is the development of machine learning algorithms for the exploration and exploitation of large data sets of FOT medical images to find diagnostic and prognostic imaging biomarkers that have high sensitivity and specificity to diseases, including Rheumatoid Arthritis, breast cancer, and peripheral arterial disease.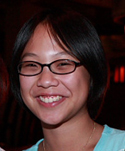 An Nguyen
Advisor: Prof. Chris Jacobs

Research description: The primary cilium is a ubiquitous organelle extending from the cell surface and has been associated with several diseases and disorders, including polycystic kidney disease and Bardet-Biedl syndrome. Though these organelles have been shown to play integral roles in signaling pathways, little is understood about the signaling domain at a micro level. We have recently developed novel techniques which will help elucidate the components of the cilia microdomain and the response of the cilia microdomain to mechanical stimulation.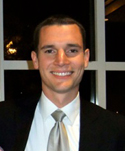 Brendan Roach
Advisor: Prof. Clark Hung

Research description: Older adults and, increasingly, a younger population suffer from knee pain and joint stiffness, likely attributed to osteoarthritis. In our laboratory, we aim to develop cell-based therapies that will treat osteoarthritis with an implant comprised of cells and a Jell-O like material known as a hydrogel. While efforts to treat osteoarthritis and, specifically, cartilage lesions, are well-established, most current treatment options for younger adults are limited in scope and have been met with mixed reviews as a whole. Our techniques will hopefully allow for the re-establishment of native surface congruency in combination with properly distributed loading profiles to promote long-term success of the implant.