Elsa Angelini
Current Position: Professor of Signal and Image Processing, Télécom Paris (Ecole Nationale Supérieure des Télécommunications), France
Advisors: Professor Andrew Laine
Columbia BME Msc1998, Columbia BME PhD 2003
Elsa Angelini received a B.S. degree in 1996 from the Ecole Centrale de Nantes (Nantes, France) with a major in automation and signal processing. She joined the Biomedical Engineering Department of Columbia University in 1997, and received a M.S. degree in 1998. She was a doctoral candidate in biomedical engineering at Columbia University until May 2002. She performed her doctoral research in the Biomedical Imaging Laboratory under the supervision of Dr. Andrew Laine . She stayed at Columbia University as a post doctoral fellow until March 2004. She joined the Department of Image and Signal Processing, at the Ecole Nationale Supérieure de Télécommunications in Paris (3rd ranked French Engineering School) as a professor in signal and image processing with specific focus on medical imaging applications.
Dr Angelini's research interests include: Image and signal processing, computer vision, computer graphics and scientific visualization. Clinical applications related to multi-dimensional imaging modalities for denoising, enhancement and segmentation. Assessment of image quality for different clinical protocols and diagnostic applications. Quantification of anatomical structures and physiological functions and validation with clinical studies.
Elsa Angelini is a member of the programm committees of the following international conferences: Functional Imaging and Modeling of the Heart (FIMH) and Medical Image Computing and Computer Assisted Intervention (MICCAI). She is a member of the organizing committee of the International Symposium on Biomedical Imaging (ISBI) 2008.
Website: http://www.tsi.enst.fr/~angelini/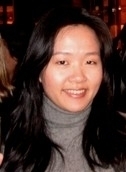 Pen-hsiu Grace Chao
Current Position: Assistant Professor of Biomedical Engineering at the National Taiwan University in Taipei, Taiwan.
Advisors: Professor Clark Hung (PhD), Professor Gordana Vunjak-Novakovic (Post-doc)
Columbia BME, PhD 2005
Grace Chao graduated from the National Tsing-hua University in Hsinchu, Taiwan, with a major in Chemistry and minor in Life Sciences. As an undergraduate student, she worked with Dr. Chia-wei Li on the discovery of precambrian sponge fossils that was published on the journal Science. She continued her graduate study in Biomedical Engineering at Columbia, working with Dr. Clark Hung on orthopaedic cellular responses to physical forces, starting in the spring of 1999. She received her Ph.D. in 2005 and is now a Postdoctoral Research Scientist with Dr. Gordana Vunjak-Novakovic, working on cartilage tissue engineering using mesenchymal stem cells. She received the Arthritis Foundation Postdoctoral Fellowship Award in 2007. From her graduate and postdoctoral work, Grace has 10 peer-reviewed journal articles.

Morakot Likhitpanichkul
Current Position: Assistant Professor Mechanical Engineering, Chiang Mai University, Thailand
Advisors: Professor Van C. Mow (PhD and Post-doc)
Columbia: PhD Mechanical & Biomedical Engineering 2006
Morakot Likhitpanichkul was a PhD student appointed to the department of Mechanical Engineering, Columbia University, from 2000-2006. She worked with Prof. Van C. Mow in the Liu Ping functional tissue engineering laboratory in the department of Biomedical Engineering (DBME) throughout her PhD program. Her PhD thesis is titled, "The cell-matrix mechano-electrochemical interactions in articular cartilage: Experiments and triphasic model". Morakot is from Thailand and she held a bachelor degree in Mechanical Engineering from Chiang Mai University, Chiangmai, Thailand, before she came to the US for her graduate study. She described why she decided to join the DBME as a foreign graduate student: "The DBME at Columbia University certainly offers a world-class education in the interdisciplinary field of biomedical engineering. Many of DBME faculty members are international leaders in their fields. The department offers a rich array of programs and opportunities for students to gain valuable knowledge and research experiences. I was particularly interested in the field of Biomechanics and DBME at Columbia undoubtedly is one of the strongest in this field. Further more, diversity among classmates, lab-mates and even faculty members in the department provides a friendly and yet motivating study environment for all foreign students".
Morakot is currently one of the faculty members in the department of Mechanical Engineering, Chiang Mai University, where she graduated from in Thailand. She continues to conduct biomechanics research and she will be an important part of the establishment of biomedical engineering research and education in Thailand.

Robert L. Mauck
Current Position: Assistant Professor of Orthopaedic Surgery & Bioengineering (McKay Orthopaedic Research Laboratory, University of Pennsylvania)
Advisors: Professors Clark T. Hung and Gerard A. Ateshian
Columbia BME: PhD 2003, BS 1998
Columbia: BA Biochemistry 1998
Dr. Robert Leon Mauck graduated from the Department of Biomedical Engineering at the Fu Foundation School of Engineering and Applied Science in 2003, with his PhD dissertation focusing on the functional tissue engineering of articular cartilage. Prior to his doctoral studies, Dr. Mauck pursued undergraduate degrees in Biochemistry and Biomedical Engineering at Columbia College and FF SEAS. While in residence at Columbia, Dr. Mauck was a founding member of GraBME, a Biomedical Engineering graduate student group. After leaving Columbia, Dr. Mauck was a postdoctoral fellow at the National Institutes of Health, in the Cartilage Biology and Orthopaedics Branch of NIAMS (Branch Chief: Dr. Rocky S. Tuan). Dr. Mauck's current research focuses on the role of physical forces in the chondrogenic differentiation of mesenchymal stem cells, the design of novel bioreactor systems for cartilage tissue engineering, and the production of anisotropic biodegradable nanofibrous matrices for musculoskeletal tissue engineering.
http://www.uphs.upenn.edu/orl/people/mauck/.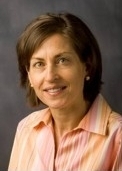 Lori Setton
Current Position: Professor of Biomedical Engineering & Associate Research Professor of Orthopaedic Surgery, Duke University
Columbia: PhD Mechanical Engineering 1993
Dr Lori Setton received her B.S.E. from Princeton University in Mechanical and Aerospace Engineering and her M.S. in Mechanical Engineering from Columbia University . She remained at Columbia and completed her Ph. D. in Mechanical Engineering 1993 with Professor Van C. Mow as her thesis advisor. She remained at Columbia as a postdoctoral fellow until 1994 when she joined the Department of Biomedical Engineering at Duke University where she held the title of Assistant Professor. Dr. Setton now holds position of Mary M. and Harold L Yoh Professor of Biomedical Engineering and Orthopaedic Surgery in the Department of Surgery. Research in Setton's laboratory is focused on the role of mechanical factors in the degeneration and repair of soft tissues of the musculoskeletal system, including the intervertebral disc, articular cartilage and meniscus. Work in the Laboratory concentrates on the development of novel materials for application to tissue regeneration or drug release for the treatment of cartilage disorders. Dr. Setton has over 85 peer-reviewed publications and book chapters in bioengineering and tissue mechanics, and is an inventor on two US patents. Research in the Laboratory has been funded by the National Institutes of Health, National Science Foundation, The Whitaker Foundation, the Orthopedic Research and Education Foundation, and The North Carolina Biotechnology Center. In 1997, Dr. Setton was awarded the Presidential Early Career Award for Scientists and Engineers (PECASE) from the NSF for her research in determining mechanisms of articular cartilage degeneration. Dr. Setton's contributions to research and teaching of graduate students has also been recognized with the Dean's Award for Outstanding Research in 2001 and Excellence in Mentoring, Duke University , received in 2004. In 2007 Dr. Setton received that ASME Van C. Mow Medal for an outstanding bioengineer at mid career. http://settonlab.pratt.duke.edu/Setton-CV.htm